In December 2009, Google released a beta version of Chrome for OS X. The first stable release of the browser for this platform was released on May 25, 2010. The Mac version is entirely identical in functionality to its Windows counterpart and offers its users an excellent combination of security, speed and ease of use.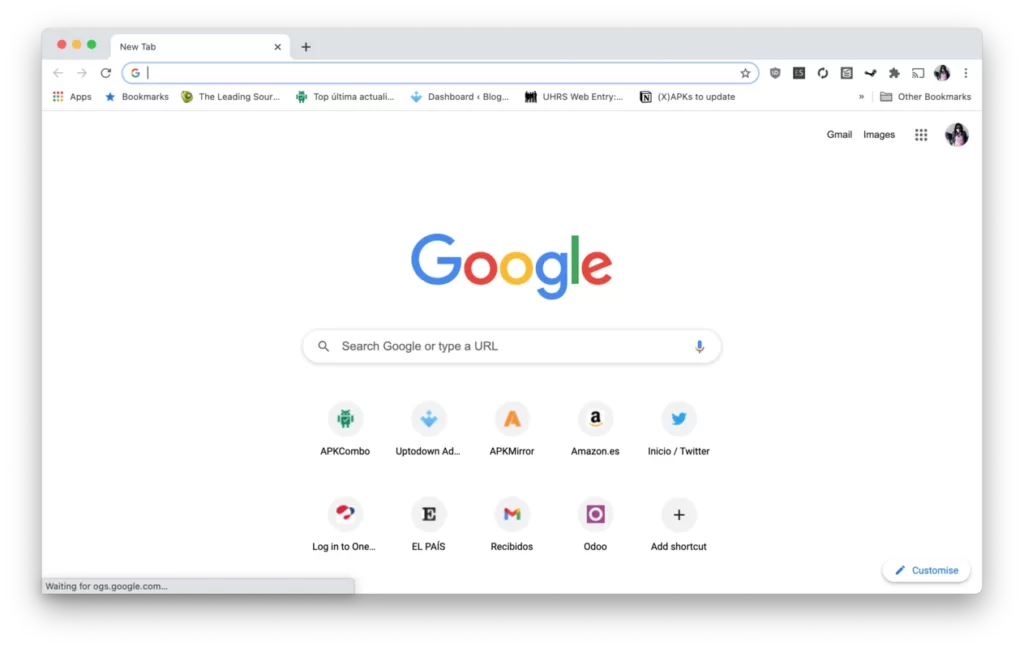 Google Chrome provides the bare minimum functionality, and additional features and functionality can be installed using a vast gallery of extensions. A simple and efficient interface allows you to customize the theme, auto-complete forms, save passwords, and synchronize bookmarks. The Omnibox address bar supports auto-complete and redirects to search engines.
You can also download and install Google Chrome for other operating systems and platforms — Windows, Linux, Android, and iOS.
| | |
| --- | --- |
| Author: | Google |
| Homepage: | google.com |
| License: | Freeware |
| Updated: | November 28, 2023 |
| Latest Version: | 119.0.6045.200 |
| Available languages: | English, French, German, Italian, Polish, Portuguese, Russian, Spanish, Turkish, Ukrainian… |
Download
Below are links to download the latest versions of Chrome for macOS. All files are downloaded from the developer's official server and have not been modified. By downloading a browser on our website, you can be sure that your Mac will be completely safe.
Google ended support for Mac OS X 10.6, 10.7, and 10.8 in April 2016 with the release of Chrome 50. Support for OS X 10.9 ended in April 2018 with the release of Chrome 66. If you need a browser for the above versions of the operating system, use the "Previous versions" spoiler.
When choosing the correct version, pay attention to the type of processor in your computer. If you don't know which one you have, use the following instructions:
Open the Apple menu in the top left corner.
Select "About This Mac".
On the "Overview" tab, find the line with information about the processor.
See if the processor used by the device is Intel or Apple.
What's new

Some bugs fixed and minor improvements added.
Previous versions
Installation
Download the setup file. Open the downloaded file. Drag Chrome to your Applications folder. You may be asked to enter an administrator password.