In December 2009, Google released a beta version of Chrome for Linux. The first stable release of the browser for this platform was released on May 25, 2010. The Linux version is completely identical in functionality to its analogues for other popular platforms and offers its users an excellent combination of security, speed and ease of use.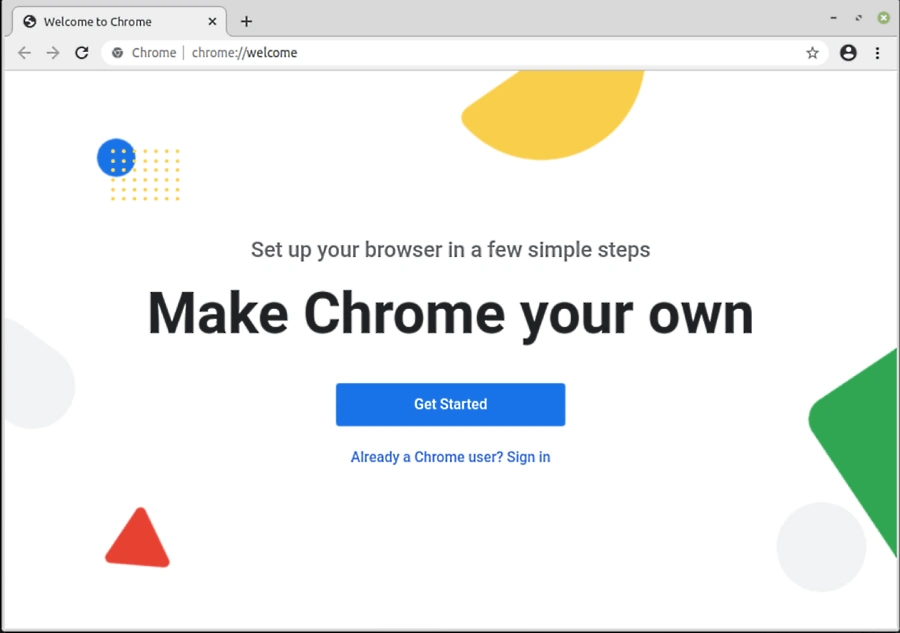 Like versions for other platforms, Chrome for Linux is completely free, and its straightforward interface has been translated into many languages.
You can also download and install Google Chrome for other operating systems and platforms — Windows, macOS, Android, and iOS.
| | |
| --- | --- |
| Author: | Google |
| Homepage: | google.com |
| License: | Freeware |
| Updated: | June 5, 2023 |
| Latest Version: | 114.0.5735.110 |
| Available languages: | English, French, German, Italian, Polish, Portuguese, Russian, Spanish, Turkish, Ukrainian… |
Download
Below you can download installers of the latest versions of the Chrome browser for Linux. In addition to the latest version, there may be links to download previous versions. Choose the distribution you need and download it. All links are direct and checked for malicious inclusions.
What's new

Some bugs fixed and minor improvements added.
Previous versions
Installation
Download the installation file. To open the package, click OK. Click Install Package.